Denkmäler des Irrtums / monuments of error mistake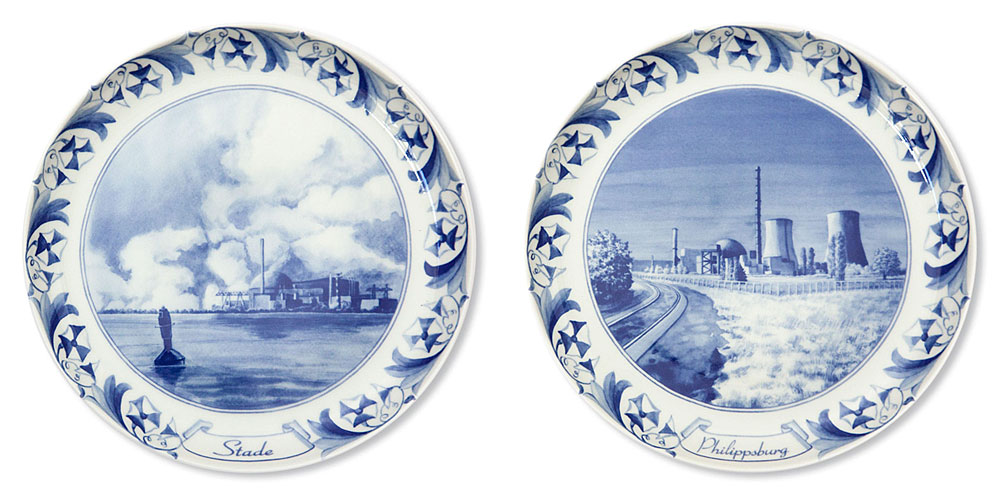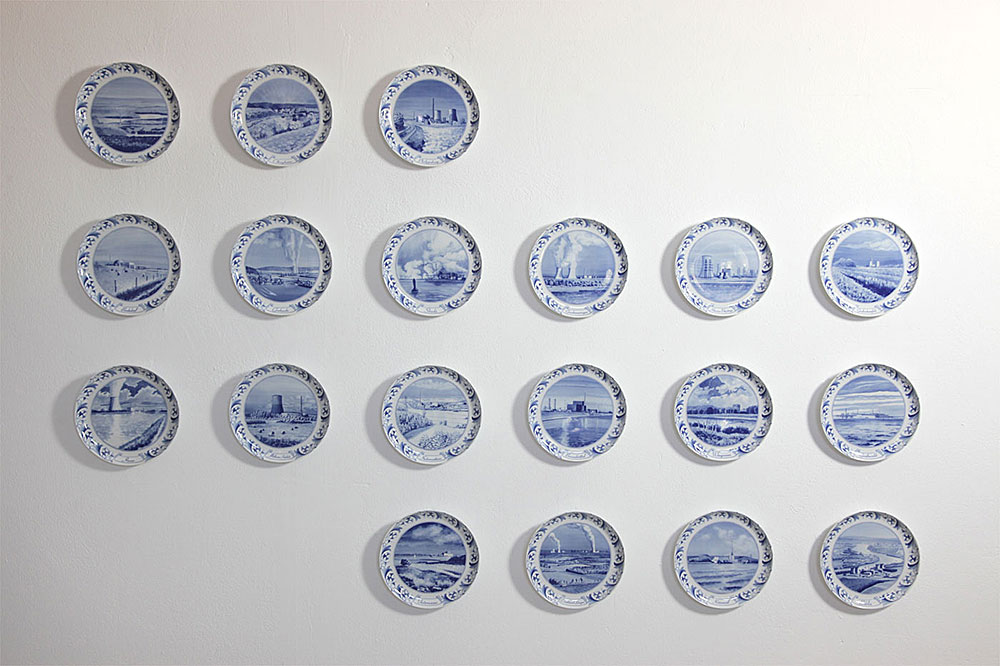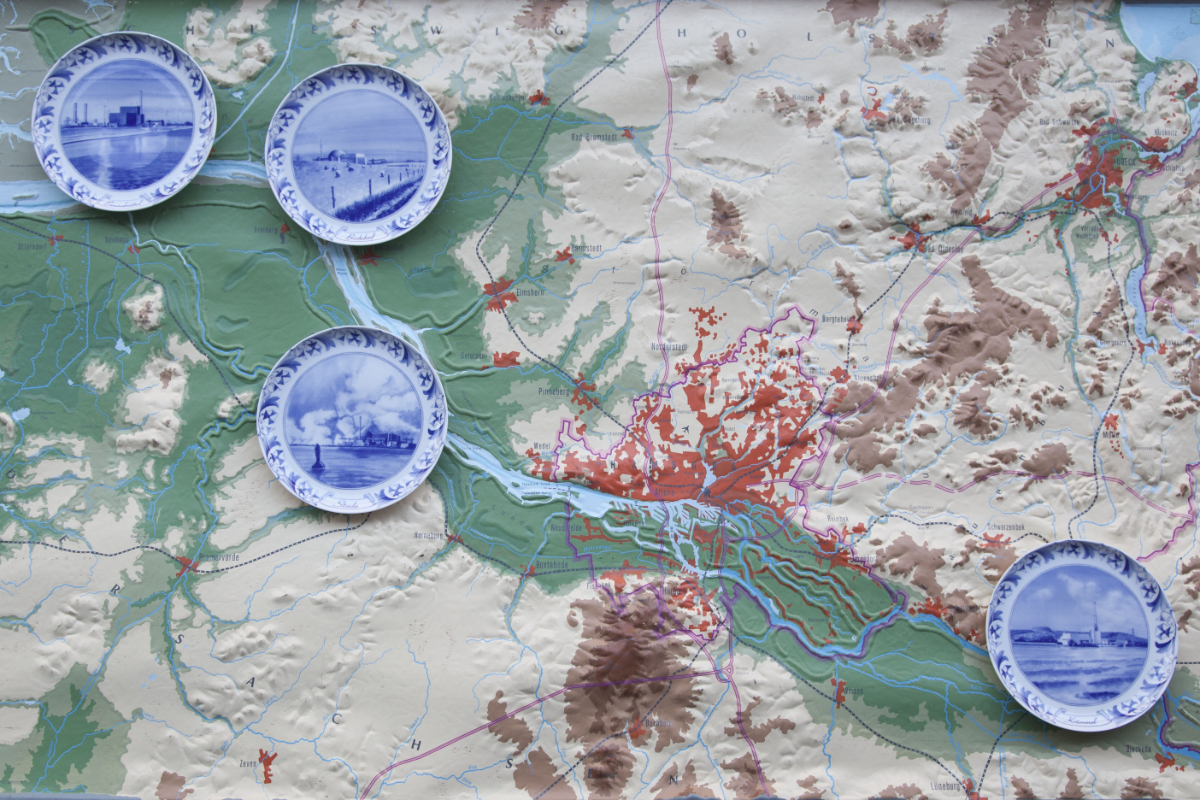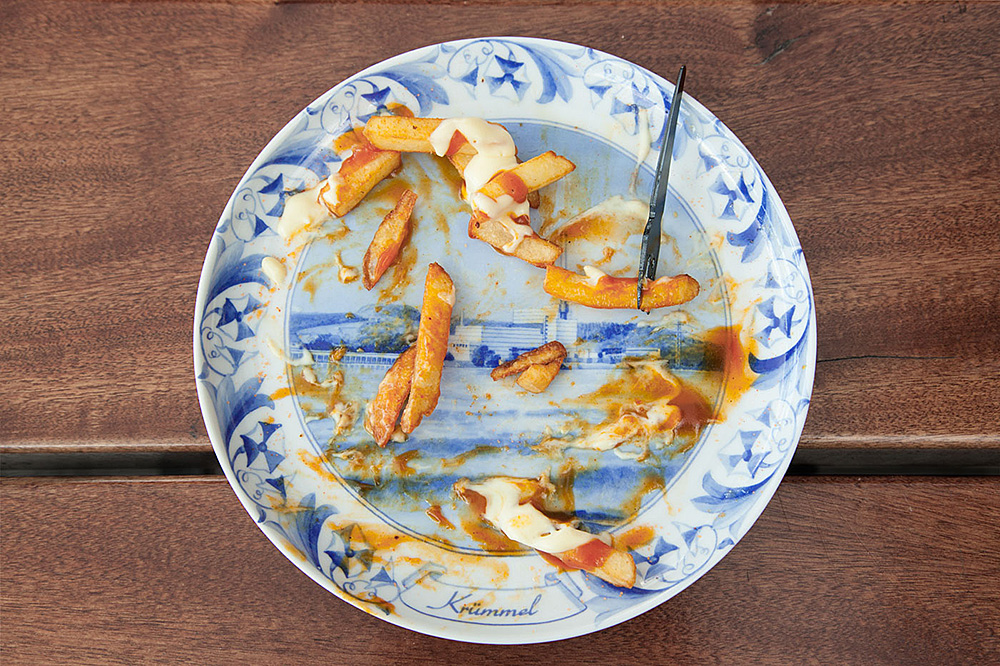 2015 ATOMTELLER
für / for: atomteller.de
Leistung / service: Idee, Gestaltung, Produktion / idea, design, production
Fotos / images: Mia Grau, Andree Weißert
Ein Gedankenspiel führte Mia Grau und Andree Weissert zu der Idee einer futurnostalgischen Erzählung und sie machten daraus ein Objekt: die Atomteller.
Mit Ihrer Edition von 19 Schmucktellern, die 19 deutsche Atomkraftwerke als Landschaftsbild zeigen, präsentiert das Berliner Gestalterduo Grau und Weissert eine Reflexion über Heimat, Fortschritt und Wahrnehmung: Hochwertig, wunderschön und äußerst widersprüchlich. Wandteller stehen für Heimat, Idylle, Nostalgie, für Windmühlen in Delfter Blau. Was Windmühlen früher waren, sind Atomkraftwerke heute: Energiebauwerke. Ihre ikonenhaften Silhouetten prägen die Landschaft und damit unser Heimatbild. Als Kathedralen einer technologischen Weltanschauung versprachen sie Unabhängigkeit und unendliches Wachstum.
Sie sind Zeugnis ihrer Epoche, Relikte des Fortschritts und Zeichen einer Zeitenwende. Die Tage der Windmühlen sind längst vergangen und nun neigt sich die Dämmerung über die Ära der deutschen Atomkraft. Höchste Zeit also, Atomkraftwerke als das zu zeigen, was sie sind:
Denkmäler des Irrtums - Hoffnung von Gestern - Folklore von Morgen
A mind game led Mia Grau and Andree Weissert to the idea of ​​a futur nostalgic story and they turned it into an object: the atomic plates.
With their edition of 19 decorative plates, which show 19 German nuclear power plants as a landscape, the Berlin designer duo Grau and Weissert present a reflection on homeland, progress and perception: high quality, beautiful and extremely contradictory. Wall plates stand for home, idyll, nostalgia, for windmills in Delft Blue. What windmills used to be, nuclear power plants are today: energy structures. Their iconic silhouettes characterize the landscape and thus our image of home. As cathedrals of a technological worldview, they promised independence and never-ending growth.
They are evidence of their era, relics of progress and signs of a turning point in time. The days of windmills are long gone and now the dawn of Germany's nuclear power era is drawing to a close. So it's high time to show nuclear power plants for what they are:
Monuments to error - yesterday's hope - tomorrow's folklore

Mehr Informationen / more information / Shop: