Neubau einer Lagerhalle / new construction of a warehouse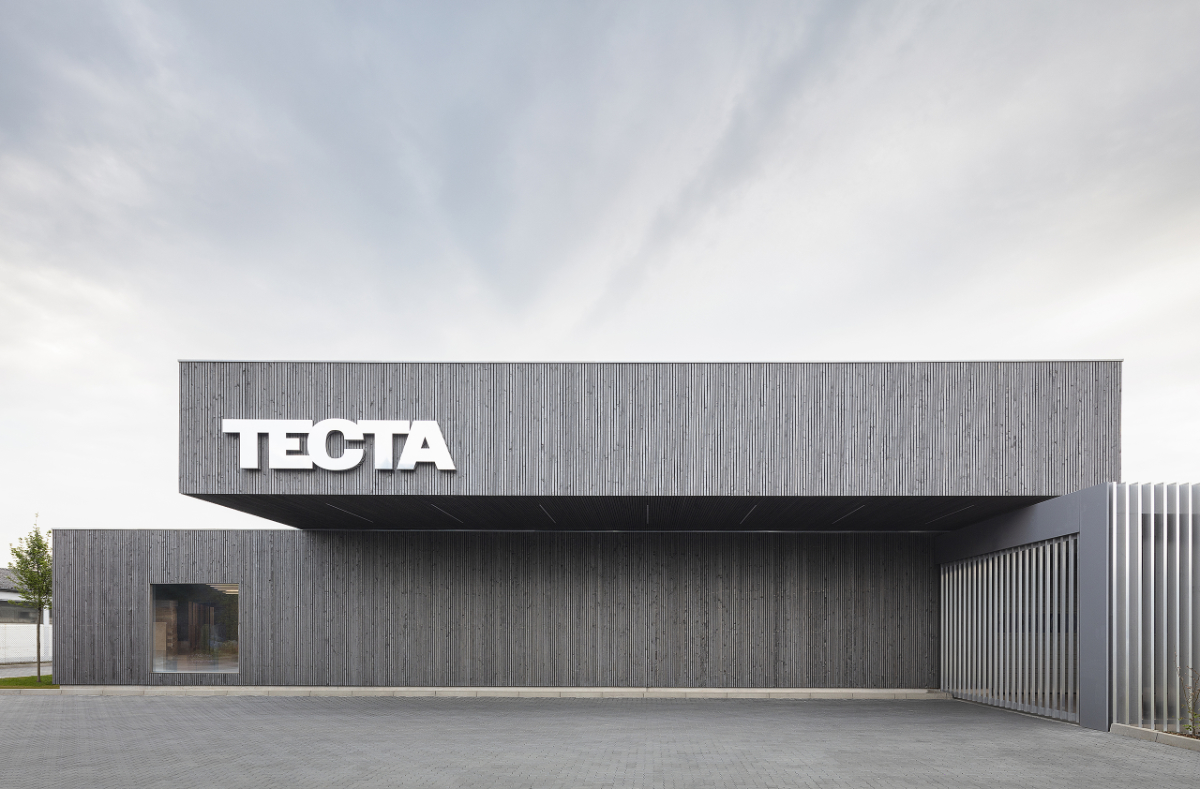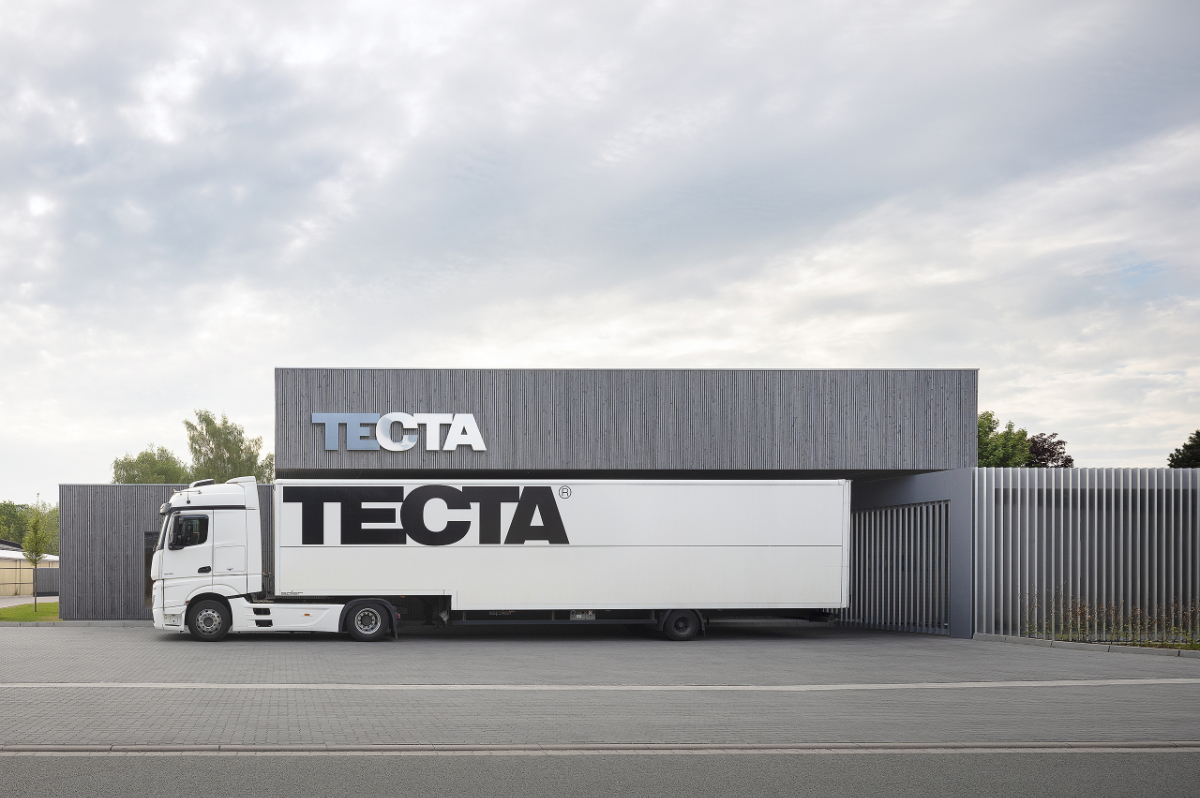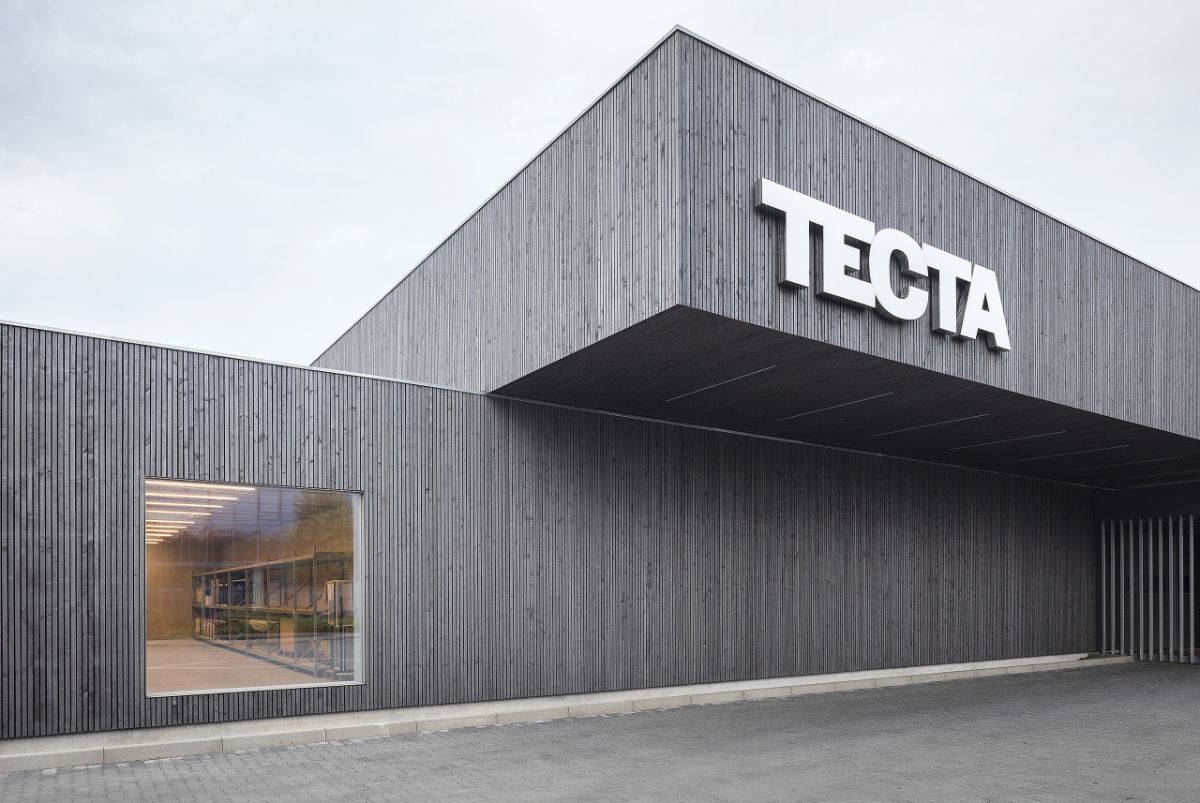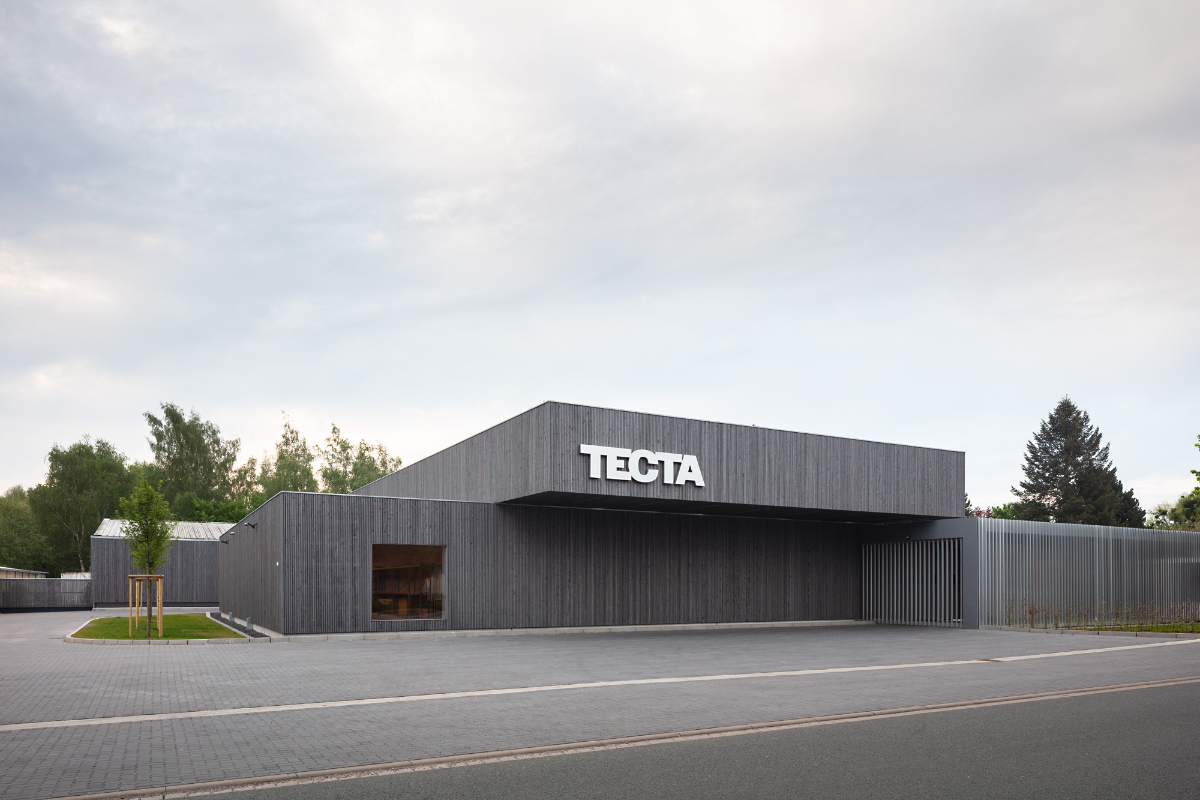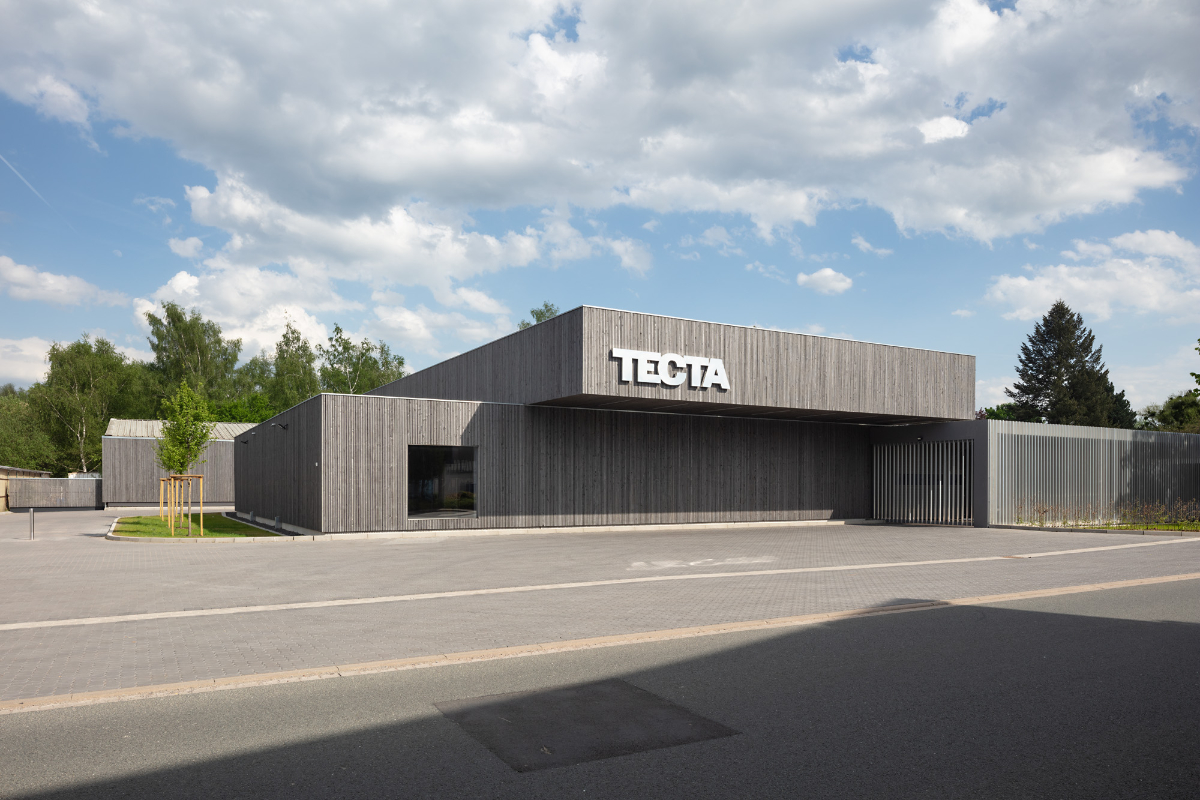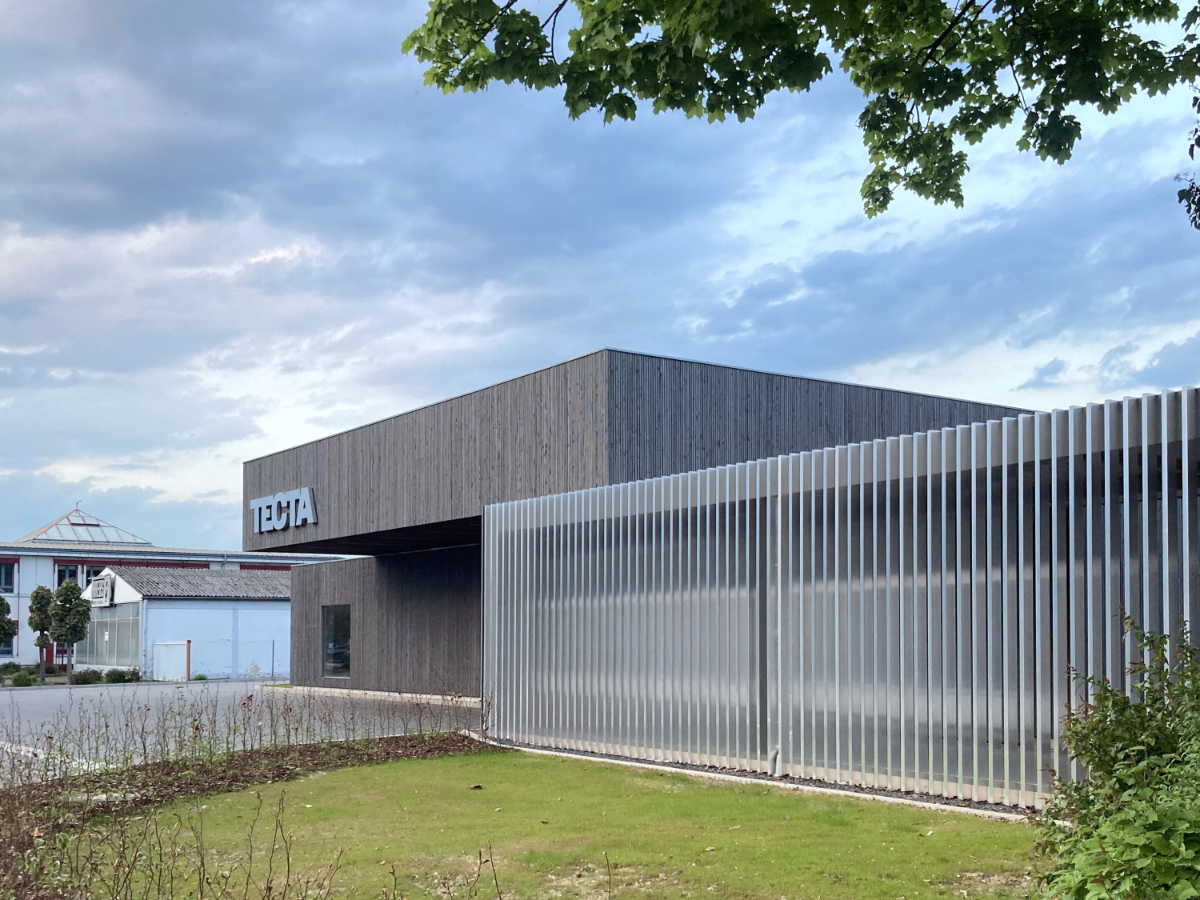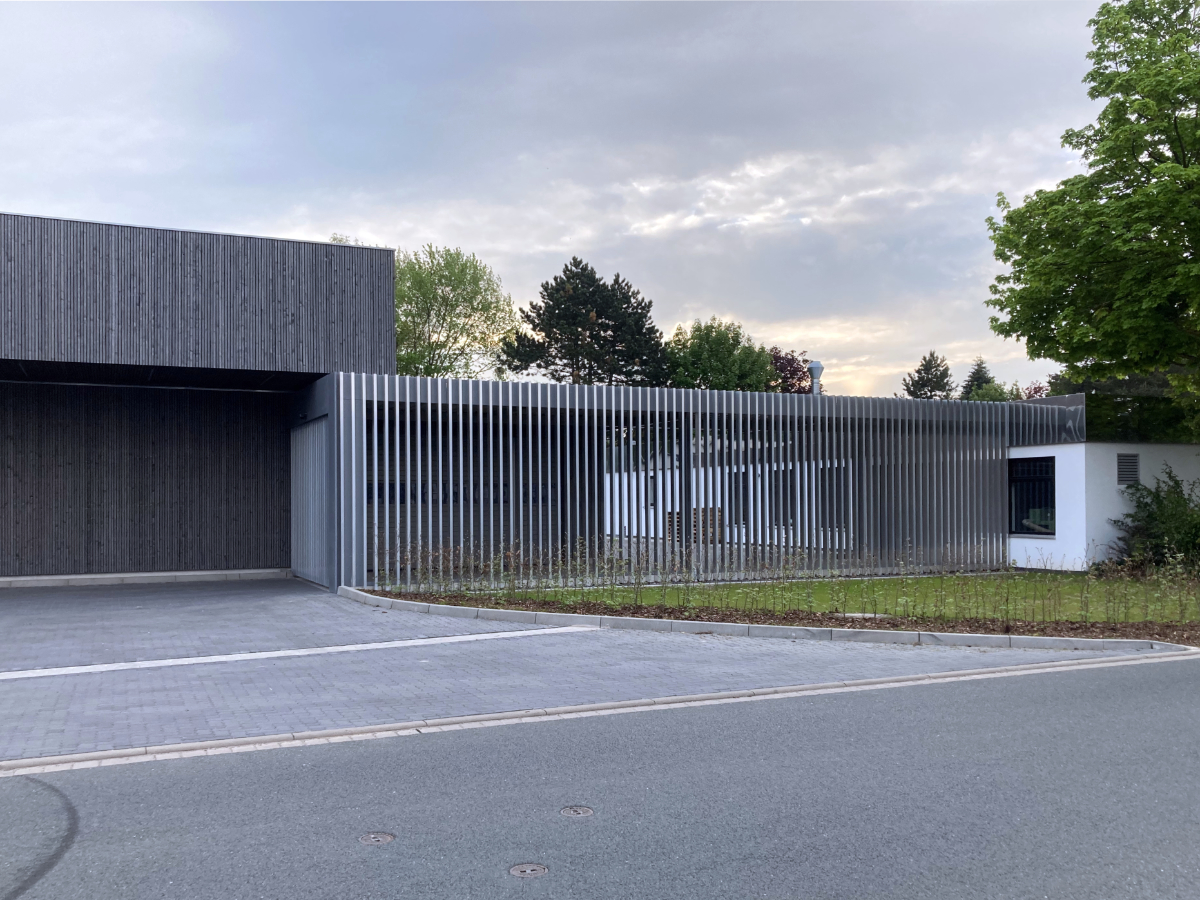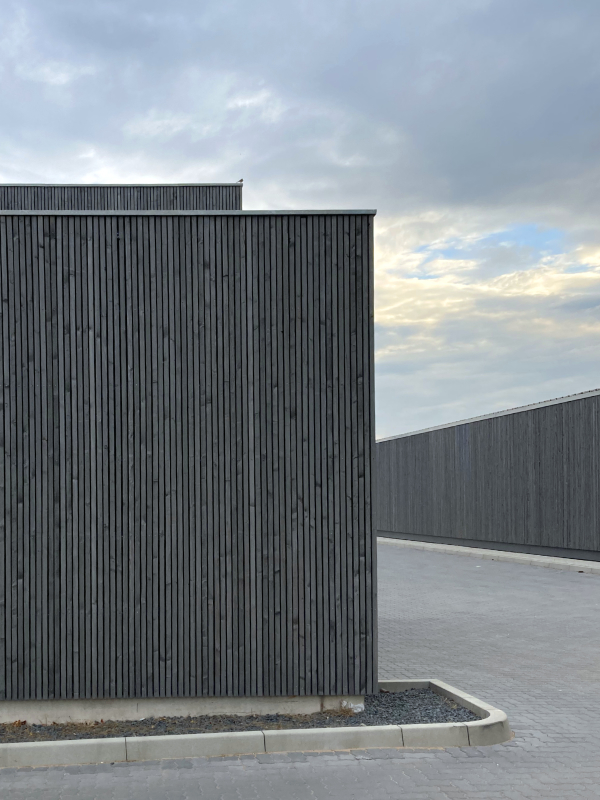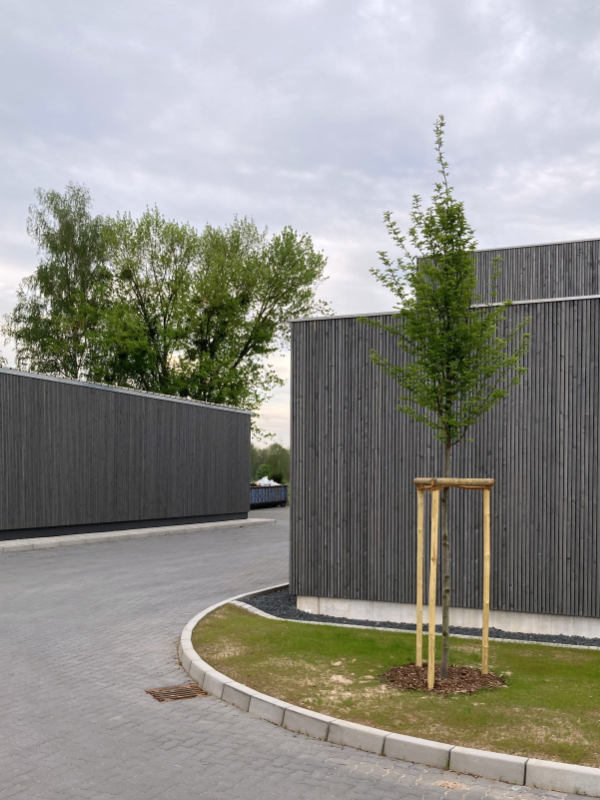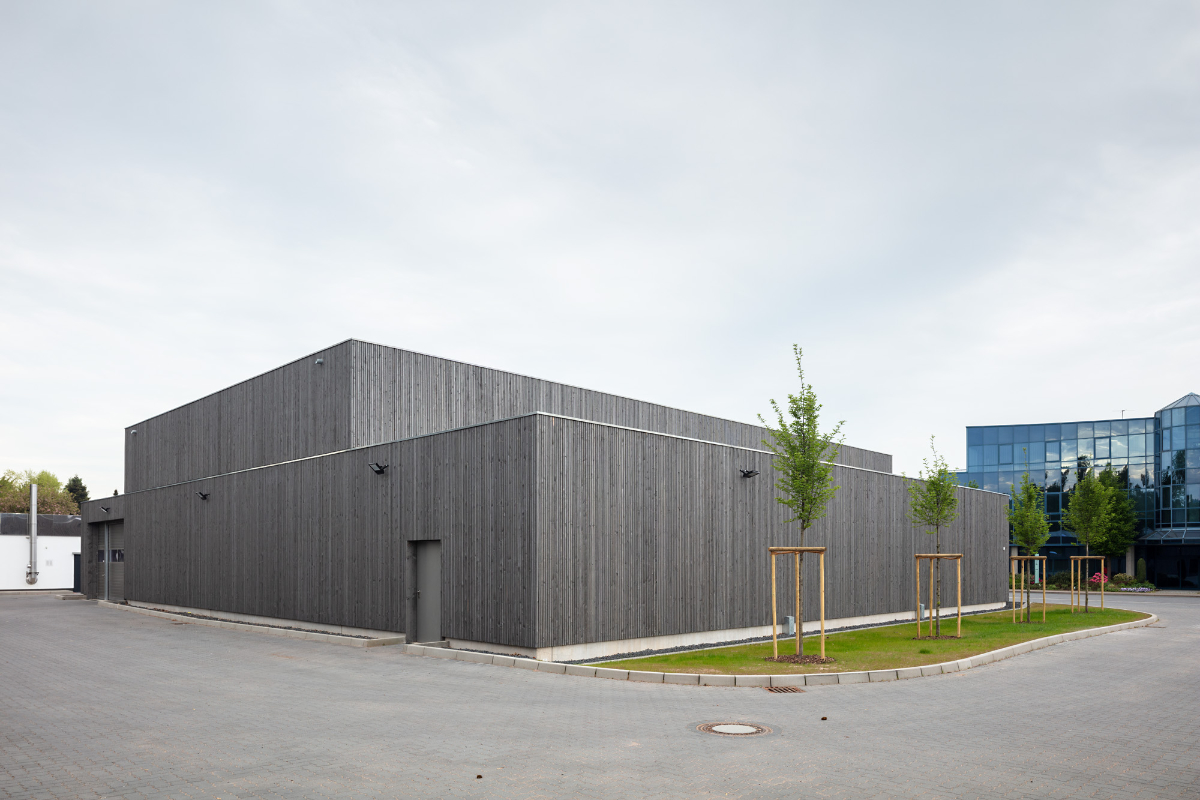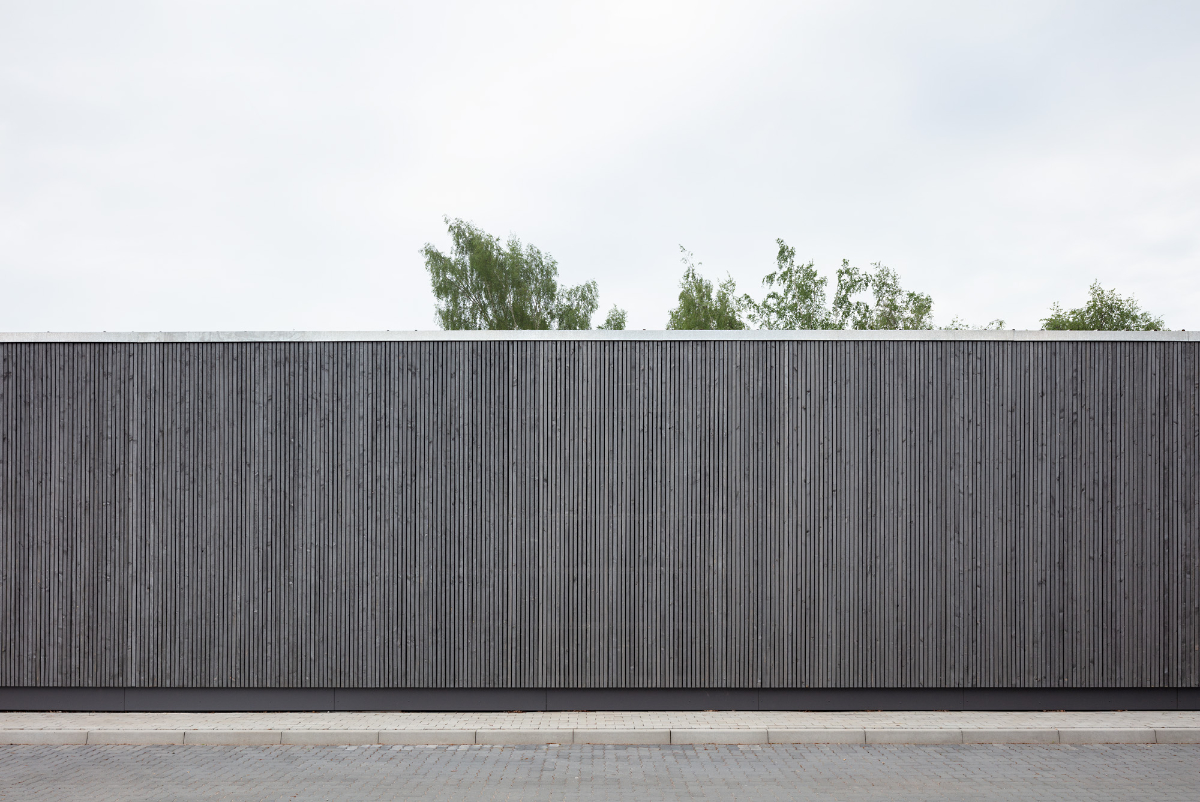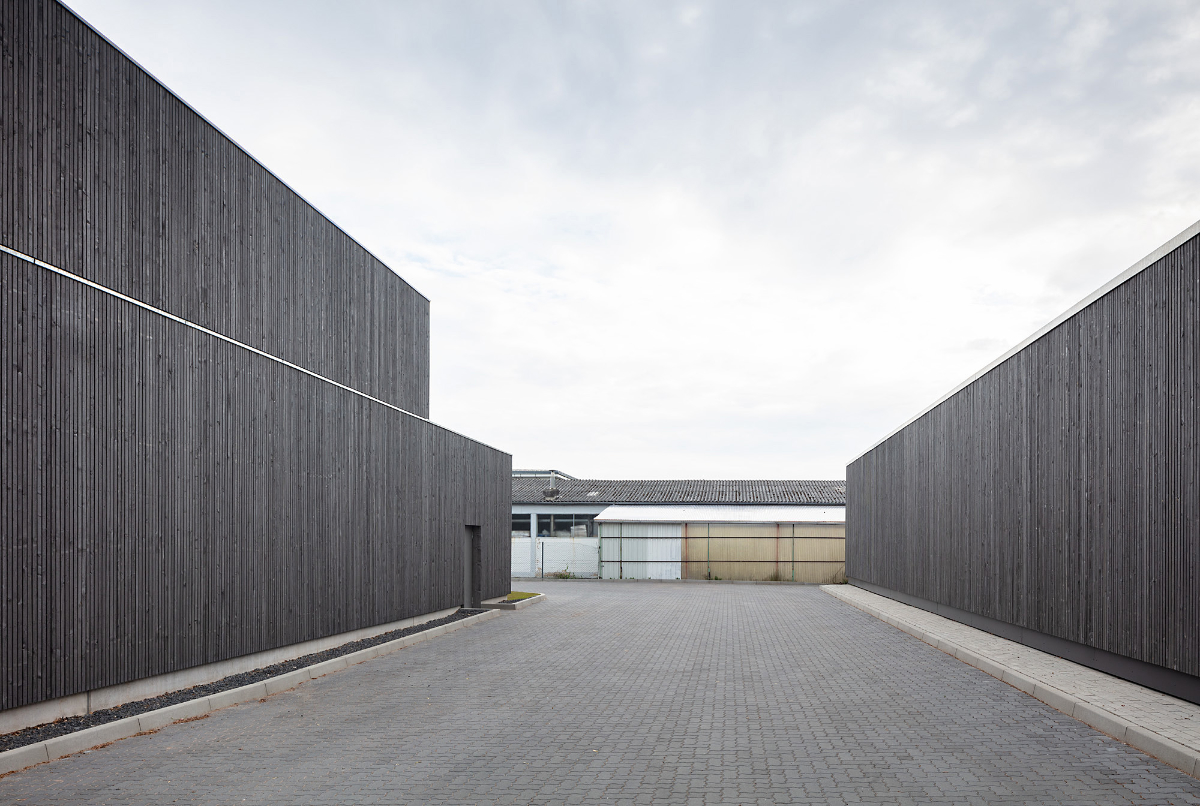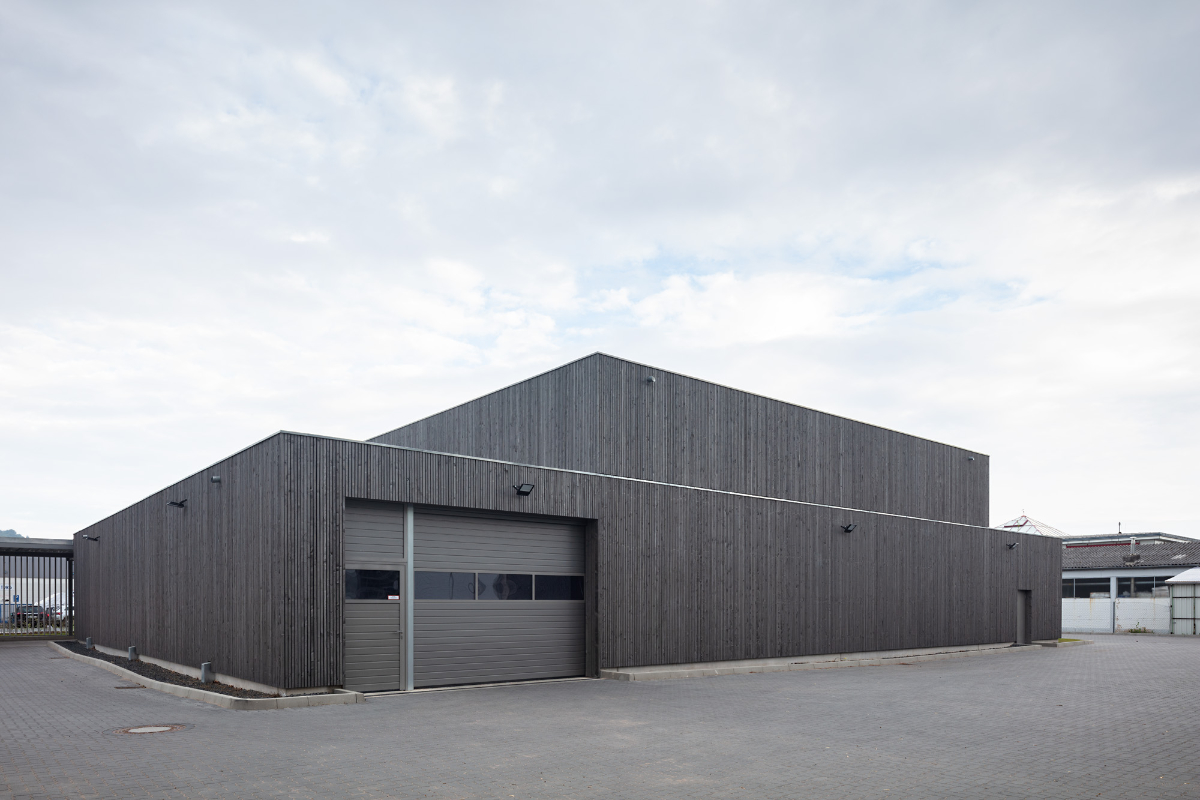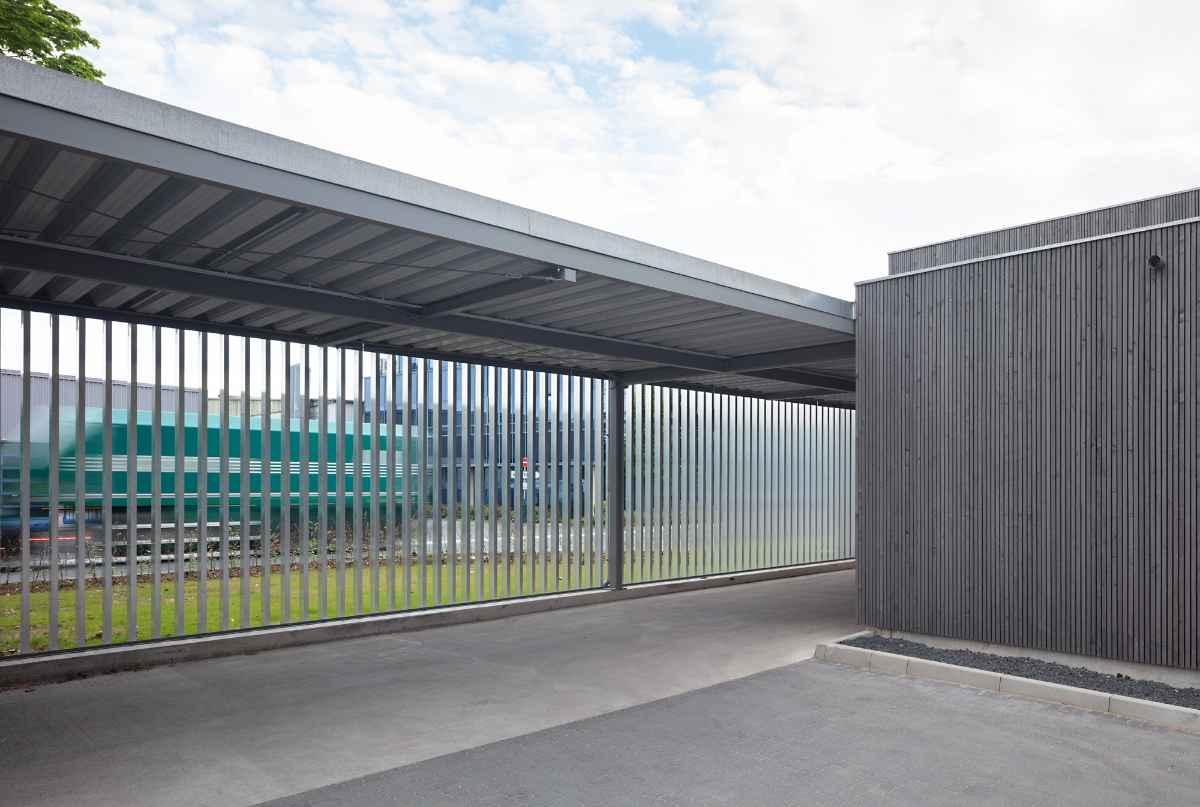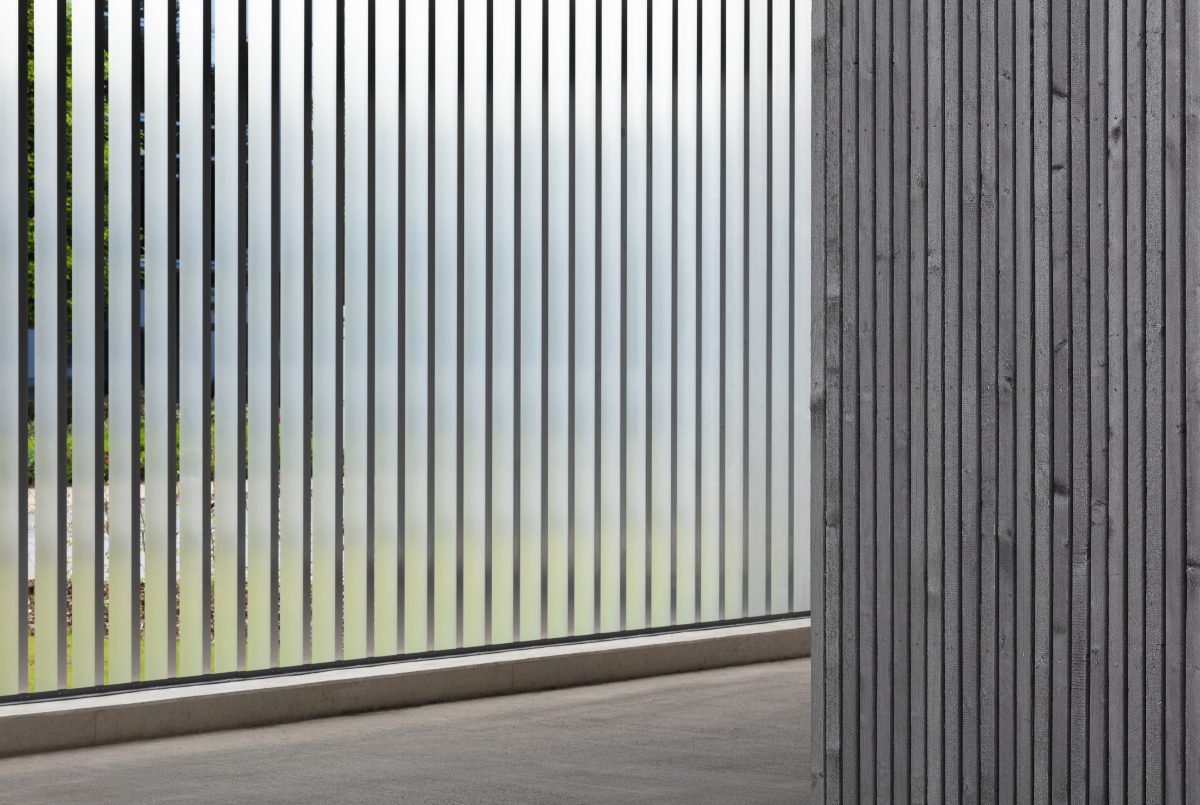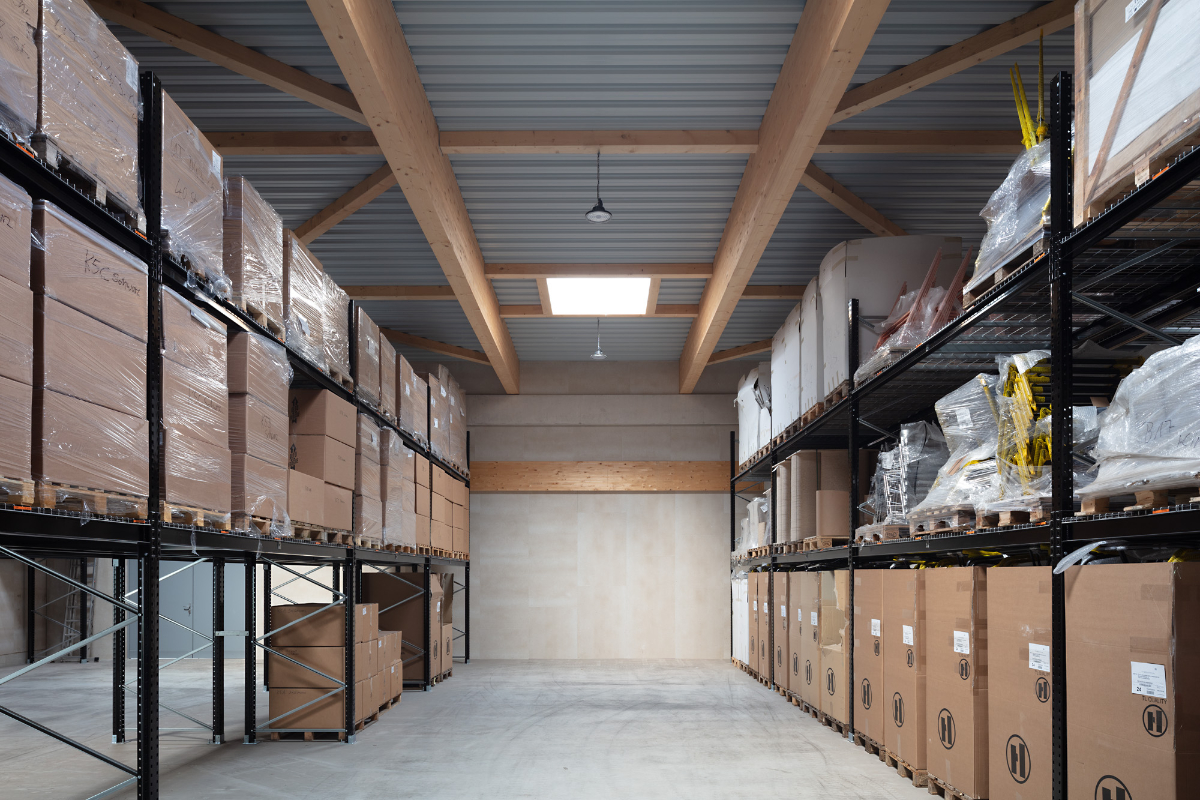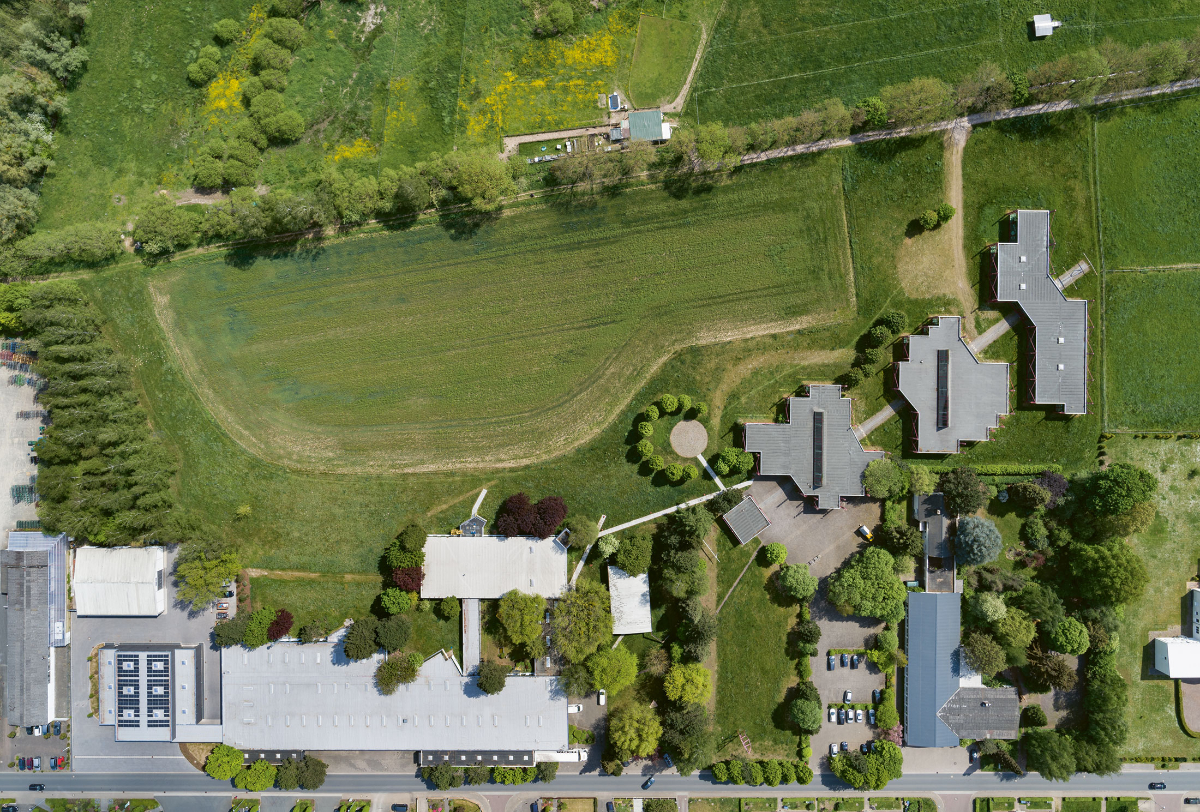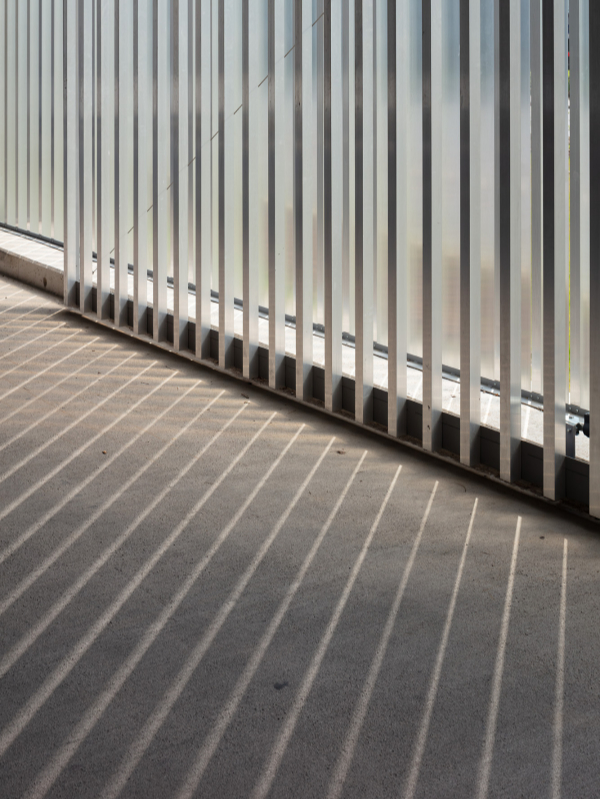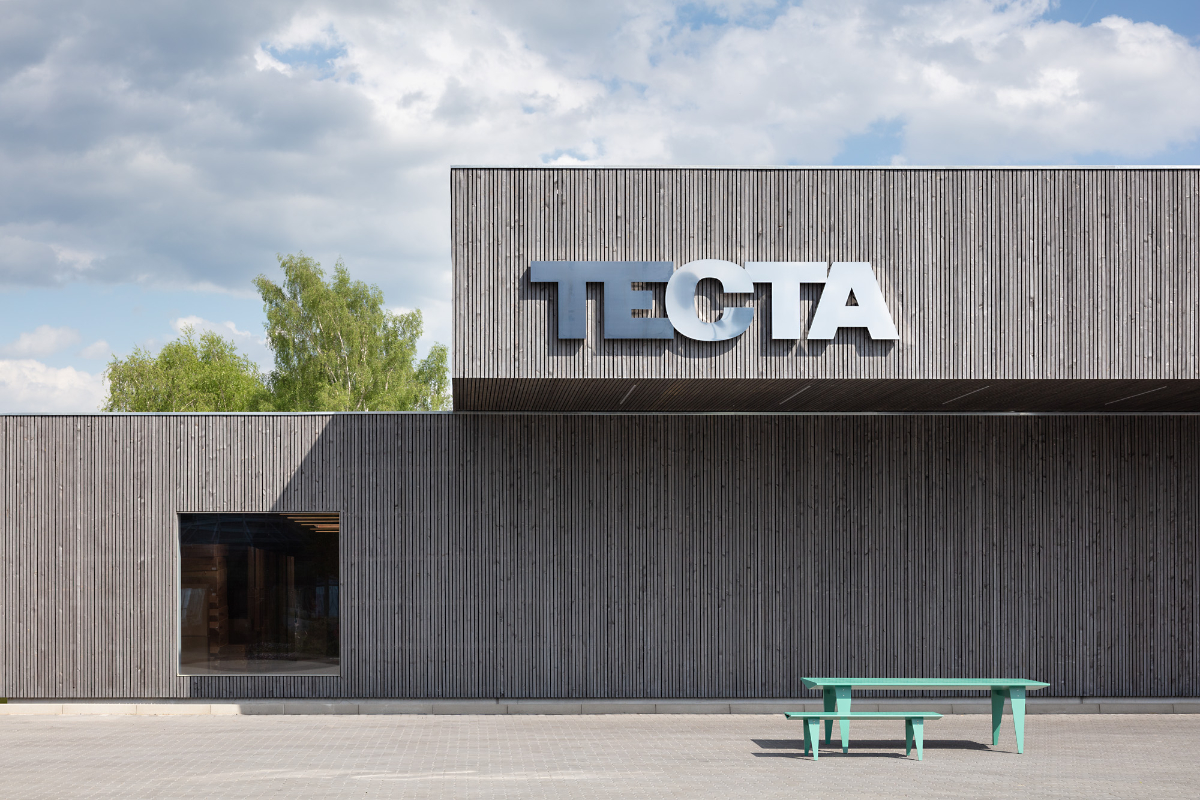 2022 TECTA Halle
für / for: TECTA Bruchhäuser & Drescher KG
Leistung / service: Entwurf, Ausführungsplanung, Künstlerische Bauleitung / design, implementation planning, artistic site management
Fotos / images: HG ESCH
Nachdem ich für TECTA schon Möbel entworfen habe und die Neugestaltung von Büros und weiterer Mitarbeiterräumen planen durfte, habe ich mich seit 2018 mit einem Erweiterungsbau beschäftigt. Der Neubau beinhaltet ein Lager für Sammlungs- und Museumsstücke sowie den Umschlagplatz für An- und Auslieferungen. Vom Tragwerk bis zur Fassade ist die Halle ein konsequenter Holzbau. Lediglich zwei Hauptträger sind in Stahlbeton ausgeführt. Die Halle wird über Oberlichter natürlich belichtet, die thermisch aktive Bodenplatte dient als träge Klimaanlage und wird aus den Überkapazitäten der im Bestand vorhandenen Heizungsanlage gespeist. Die Nutzung der Dachflächen für die Installation einer Photovoltaikanlage war selbstverständlich. Das Museumslager öffnet sich über ein großes Schaufenster zur Straße und kann den vorbei eilenden einen kleinen Einblick in die Schönheit dessen gewähren, was hinter den geschlossenen Fassaden eines Gewerbeensembles von Statten geht.
Neubau und Bestandsgebäude sind durch eine leichte, durchlässige Konstruktion verbunden. Dieser Verbindungsbau gewährt einen wettergeschützten Übergang zwischen Produktion und Lager, öffnet sich gleichzeitig zu weiteren Nutzungen auf dem Firmengelände und dienst bei Anlieferungen als Rangierfläche.
Verbindungsbau, Kragdach und Lagerhalle bilden gemeinsam eine einfache, kubische Verschränkung welche ab und zu durch ein viertes Element – ein vorfahrender LKW - ergänzt wird.
After designing furniture for TECTA and planning the redesign of offices and other staff rooms, I have been working on an extension since 2018. The new building includes a warehouse for collection and museum pieces as well as the transshipment point for deliveries and deliveries. From the supporting structure to the facade, the hall is a consistent timber construction. Only two main beams are made of reinforced concrete. The hall is naturally lit via skylights, the thermally active floor slab serves as an inert air conditioning system and is fed from the excess capacity of the existing heating system. The use of the roof areas for the installation of a photovoltaic system was a matter of course. The museum warehouse opens onto the street via a large display window and can give those passing by a small insight into the beauty of what is going on behind the closed facades of a commercial ensemble.
The new building and the existing building are connected by a light, permeable structure. This connecting structure provides a weather-protected transition between production and storage, while at the same time opening up to other uses on the company premises and serving as a maneuvering area for deliveries.
The connecting structure, cantilever roof and storage hall together form a simple, cubic interlocking which is occasionally supplemented by a fourth element – ​​a truck driving in front.
https://www.tecta.de/
DEUTSCHES ARCHITEKTUR MUSEUM
German Architects - BAU DER WOCHE:
https://www.german-architects.com/de
Baunetz